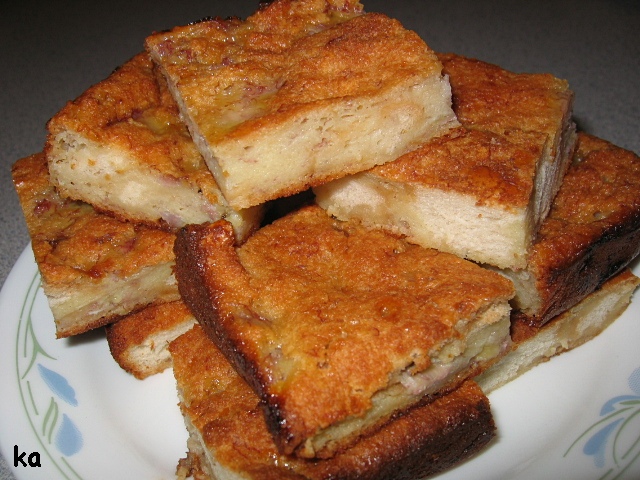 Ingredients:
Bananas – 2-3
All purpose flour (Maida) – 1 1/2 cup
Butter/Vegetable oil – 1/2 cup
Sugar – 1 cup
Egg – 1
Vanilla extract – 1 tsp
Baking soda – 1 tsp
Salt – a pinch
Nuts (Cashews/Almonds) – 1/4 cup
Raisins – 1/4 cup
Method:
 Mash the bananas nicely and mix the butter and sugar with it.
 Beat the egg separately and add it to the above mixture.
 Add the salt and baking soda to the flour.
 Add this flour mixture to the wet ingredients mixing continuously by hand or using a hand mixer until everything is incorporated nicely.
 Mix the raisins with little dry flour. This will prevent it from sinking to the bottom.
 Finally add the nuts, raisins and vanilla extract and fold together using a patula.
 Pour the mixture into a greased pan and bake for 25- 35 minutes in a oven preheated to 350 degree F.
 Check if the cake is done by inserting a toothpick in the center of the cake. It should come out clean.