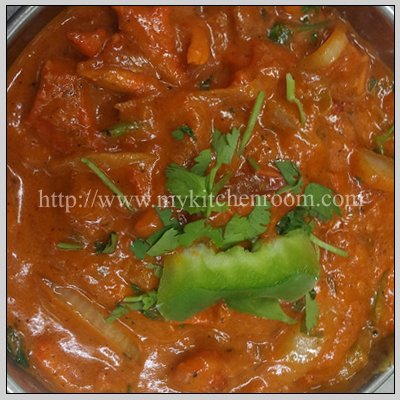 Ingredients:
2 cloves garlic(chopped) .
750gms skinless chicken cut in half .
3tsp ground turmeric.
1 onion finly grated.
1 tsp red chilli powder.
500gms tomatoes.
30gms ghee.
3tspn ground cumin.
3tsp coriander.
2tsp grated fresh ginger root.
30gms fresh coriander leaves.
2tbsp vegetable oil. salt to taste.
Method:
Heat up about 2 tbsp oil in a deep frying pot and fry the onion and garlic for 2 min over high flame heat.
Mix in the chicken turmeric chili powder and salt,fry gently for 5-10 min or until golden.
Turn the chicken frequently.
Mix in the tomatoes, cover and stir fry over medium heat up for 20 min.
Uncover and simmer for another 10 min to let all the excess liquid evaporate and the sauce chicken.
Add the ghee,cumin ground coriander, ground ginger and fresh coriander and simmer for 5-7 min.
Serve the chicken pieces with sauce spooned over the top.