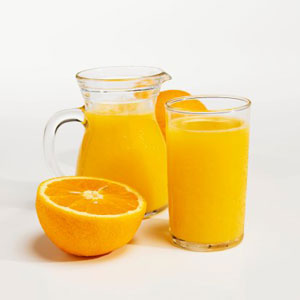 Ingredients:
Orange – 4-5
Water – 1 cup
Powdered Sugar – 2 Tbsp (optional)
Ice Cubes – 3-4 (optional)
How to Make Orange Juice:
Peel the outer covering of the Orange and seperates the pieces.
Remove the seeds and the white covering of each of the Orange pieces and use only the pulp.
In a mixer jar or in a blender, add Orange pieces, Sugar Powder and Water and grind them all until you obtain a neatly blended juice.
Extract only the Orange Juice from the pulp by filtering it appropriately, depending on your preference.
Transfer to a glass and top with Ice cubes. Serve Orange Juice chilled.